My travel to snowy Norway was really exciting. It's such a beautiful country. I was in Oslo, Tromso and Alta. I did some research about those cities, used local attractions. I would like to share with you my experiences, thoughts and opinions. It's like a mini travel guide, my report but only from the highest level. All those, who would love to spend their holidays in royal style- welcome!
Oslo- becoming viking in style
In Oslo I stayed in Grand Hotel, one of the most popular ones. The price for 1 night is around 250 euros.  This  restored 274-room hotel looks like representative little castle with a tower. Inside it's a modern, high quality object with spa swimming- pool, library and fitness suites. I was surprised to find receptionist speaking Monégasque, my mother tongue and it was really nice surprise. All of the people working there were really friendly and helpful. I had some really nice drinks in the lobby and met a Norway guy, who invited me for one day sightseeing and advised some places to see.
We went together to Akershus Fortress- a castle from 13th century. It was really interesting to be in a place, which remembers so many centuries, which hosted so many important figures… In the afternoon we enjoyed calm, quiet swimming pool and later we have prepared for all day skiing. We went to Oslo Winter Park, which was just some 15 minutes ride from our hotel.  The largest ski resort in the Oslo was really tiring and I felt I'm not as fit as I thought I was. Even if we took medium level… Amazing adventure in the heart of Norway.
Visit in Tromso
Scandic Ishavshotel greeted me with wonderful view on the sea. Located on fjord is a perfect opportunity to admire the beauty of the North of Norway. I payed less that 200 euros and had a 4 stars hotel to my disposal. Here, in the North not many people are living but it's hyper exciting to be able to enjoy arctic activities. It was definitely my favorite city in Norway.
First day I booked a dog- sled trip to feel the atmosphere of the North. Dogs were lovely and very strong. Husky adventure and snow everywhere… The price for this unique pleasure is 150 euros and I would pay even more just to try it again! And warming tea and a blanket after it…
Of course, after the break and short nap I went to chase a Northern Light. And I made it! Such an amazing view! I wish it wasn't so quick!
Next day was also full of attractions. I booked a river-boarding in one of Norway's most technical rafting rivers. That was exhausting! I recommend Arctic experience center where you can see aquariums and interesting screenings. Another interesting option is Polar Museum.
Alta- in the end of Norway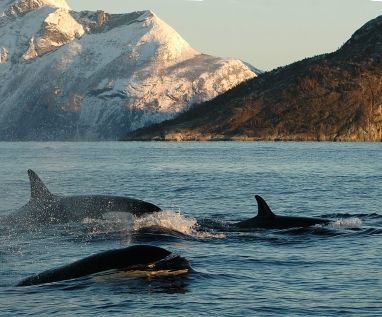 What to do in Alta? People in here are doing great use of snow in some activities and from the nature around them . Among them are
snowmobiling
dog-sledding
whale- watching
searching for the northern lights
hiking
biking
I have stayed in Thon Hotel Alta and it was also a positive experience. It was really cheap, around 60 euros, and I had 4 stars hotel, not crowded, clean, quiet…